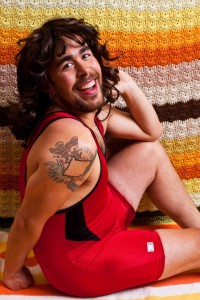 WAYNE BUND (PORTLAND, OR) – SASS MANIFESTO
Portland art-lovers have been dropping us all sorts of comments about how excited they are to see what Wayne does at this year's Risk/Reward Festival. Here's a little background on Wayne and the piece he's working on.
BIO
Wayne Bund was born in Portland and raised on a farm in Boring, Oregon. He holds an MFA in Visual Studies from Pacific Northwest College of Art, an MS in Teaching from Pace University, and a BA in Theater from University of Oregon. He comes from a background in theater, and worked as a kindergarten teacher for two years through Teach For America and as a PE teacher at Oregon Episcopal School. He is a 1999 Ford Family Scholar and is an adjunct Assistant Professor at PNCA. Bund has performed at the Ludlow Festival in the U.K. and in Portland with PICA's TBA: 09 and TBA:11 festivals. He has exhibited in San Francisco at SOMarts and in Portland at the Q-Center, PNCA's 2011 Faculty Biennial, PLACE, Cock Gallery, Disjecta, and the East End.
PERFORMANCE SYNOPSIS
Sass Manifesto is a high energy tour-de-force of pop culture, radical feminism, and queer theory. Part Tina Turner Proud Mary, part Judith Butler Gender Trouble, the drag persona Feyonce tackles self-doubt, optimism, and feminist lineage, questioning the very nature of the creative process and originality.
VIEW A WORK SAMPLE OF SASS MANIFESTO