The Neutral Fembot Project (Portland, OR) – Untitled #______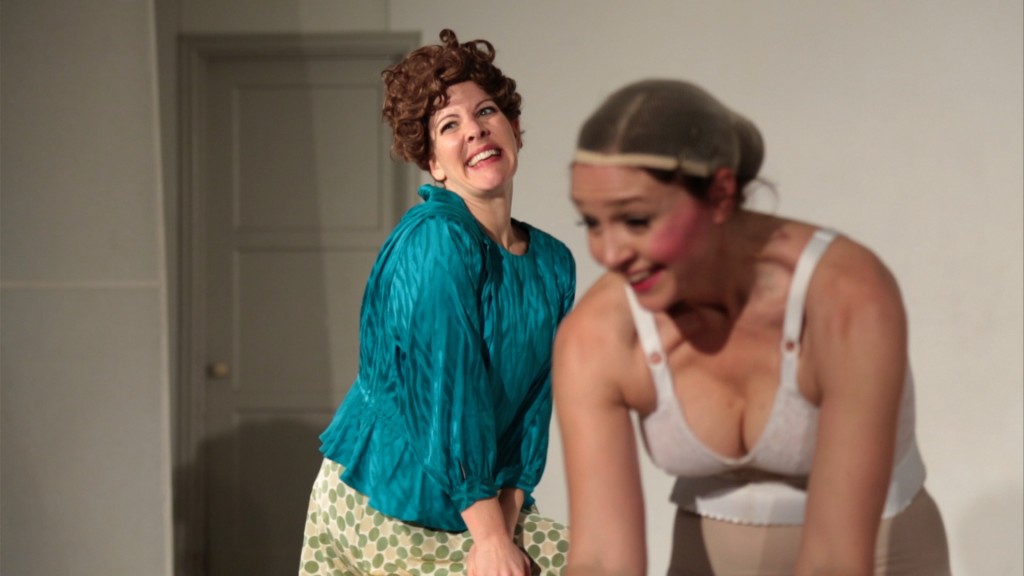 Collaboration is the bread and butter of theatre. By bringing these three devisors together, (Grace, Camille, and Anne – established artists in their own rights), we see collaboration in action as these artists push us in and out of our comfort zones. Risk/Reward… Get ready!!
BIO
Untitled 

# ______ 
is a performance project created in collaboration with theater 
artis
ts Grace Carter, Camille Cettina and Anne Sorce, with composer Ron Mason Gassoway. Individually they bring over ten years of experience as actors, directors, writers, devisors and producers.
PERFORMANCE SYNOPSIS
Untitled # ______ explores the work and process of visual artist Cindy Sherman from a performative perspective. What are the moments in between images? How does disguise reveal vulnerabilities, iconic personas and the "real self?" Through physical language, Untitled # ______ illuminates these themes using posture, gaze, and… wigs! Of course.
VIEW THE RISK/REWARD FESTIVAL 2014 TRAILER