Hannah Victoria (Eugene, OR): …everything that has breath
Dance Theatre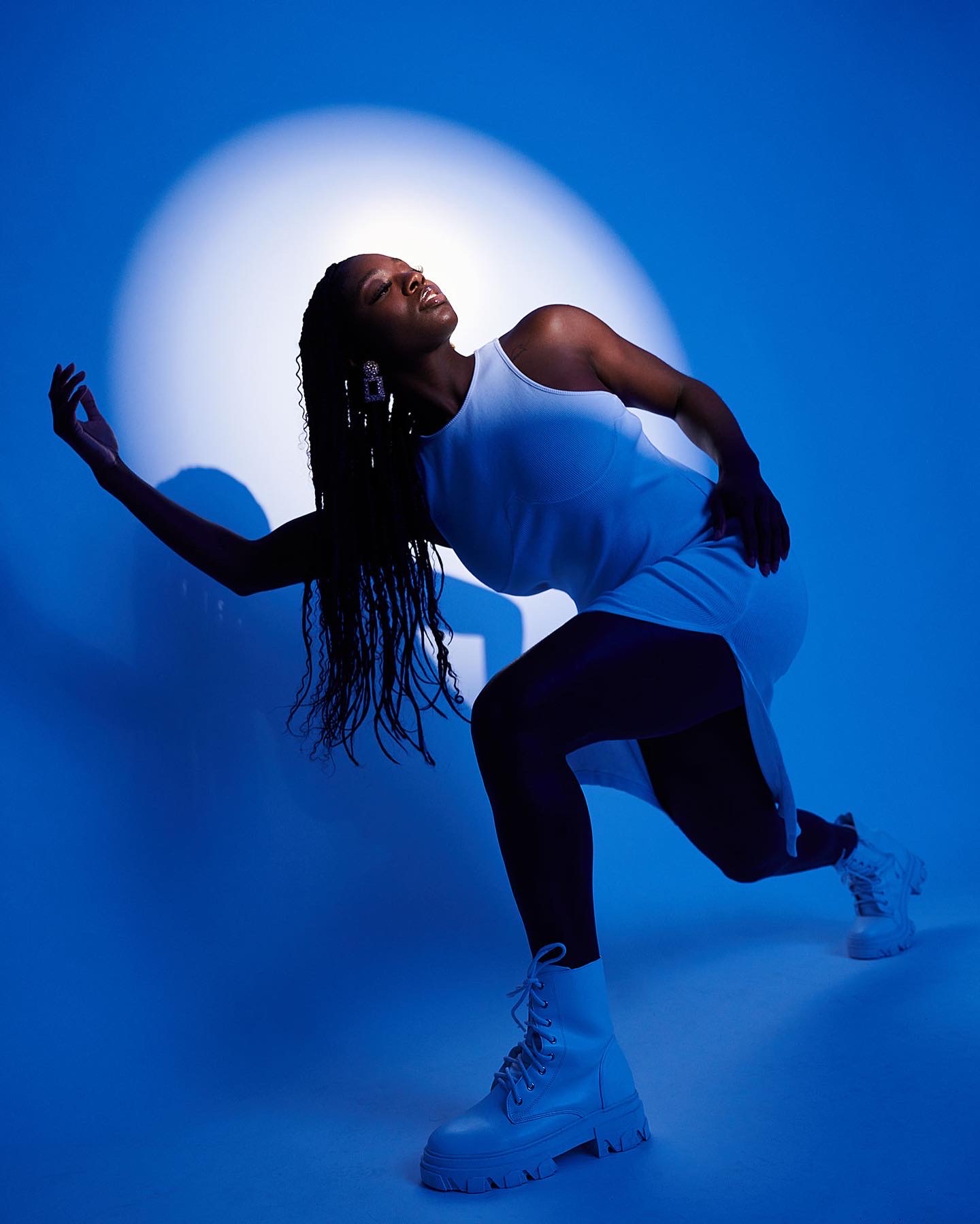 Photo via University of Oregon
PERFORMANCE SYNOPSIS
This work is an ode to the voices heard from praise houses built by enslaved African-Americans; a place to meet, sometimes in secret, for prayer and song. It is an exploration of praise as resistance to an oppressive version of Christianity as a way of survival, transformation, and inspiration for old hymns that have inspired us to keep "going on" and "get over" day after day.
BIO
Hannah Victoria (Thomas) is a native of Atlanta, GA, and holds a Master of Fine Arts degree in Dance and Choreography, along with a teaching artists certificate from Arizona State University. She received her training from DeKalb School of the Arts, Price Performing Arts Center, and McClendon School of Dance. In addition to her studio training, she began dancing in church,
learning from her mother, Charlotte Dudley. In her undergrad experience, outside her studio classes, she was a National Cheer Association (NCA) champion and a captain of a Top 10 finalists Universal Dance Association (UDA) jazz and hip hop competition dance team. In her graduate experience, Hannah has trained and/or worked with Urban Bush Women (host for SLI 2018), Nicole Klaymoon, Michael Sakamoto, Jade Solomon, Joan Rodriguez, Taimy Miranda, Usher's New Look Foundation, Tina Fears, Tobe Nwigwe, and learned from many artists in the metro Phoenix area, like Mary Fitzgerald, Eileen Standley, and Carley Conder.
Her teaching experience includes adjunct and faculty positions at Grand Canyon University, Arizona State University, and currently, as an Assistant Professor of Dance for the University of Oregon. Her guest teaching or residency positions include the University of Michigan, Arizona State University, the University of Oregon, as a recipient of the 2021 Natalie Glustina Newlove Guest Artist Award, and Grand Canyon University. As a faculty member, she also teaches at the American College Dance Association Festival every year.
In 2019, Hannah premiered an evening-length show, Her Brown Body Is Glory that explored sisterhood, rites of passage through dance, and healing for Black women. Her most recent works (2022) include, …and walk (Grand Canyon University) and …and not faint (University of Oregon & ACDA), and currently (2023) in-process with students exploring endurance, joy, and groove to street and funk styles.
She was invited to the 2022 Restore Festival in Milwaukee, WI to perform … everything that has breath, a new solo dance work exploring historic praise houses and Black spirituality. Hannah was also selected to be a choreographer fellow for the 2022 Next Festival of Emerging Artists in New York City at the Gibney Dance Center.
Her other passions include fashion, dance ministry work for local churches, theatre choreography, sound engineering, and creative directing dance films. In 2021, creative-directed a dance film called, "This must be the place", which was selected to be featured in the 2022 Arizona Drive-In Dance Festival.
She is a proud member of the illustrious historically Black sorority, Alpha Kappa Alpha Sorority,
Inc, and the International Association of Blacks in Dance (IABD).
CREDITS
Dancer: Hannah Victoria
Composer: Hannah Victoria
Costume & Set Designer: Hannah Victoria
BUY TICKETS TO THIS YEAR'S FESTIVAL