Noelle Simone (Portland, OR): Heavy is the Head that Wears the Crown: Mental Health Memoirs of the Black Woman
Contemporary Jazz/Modern/Hip Hop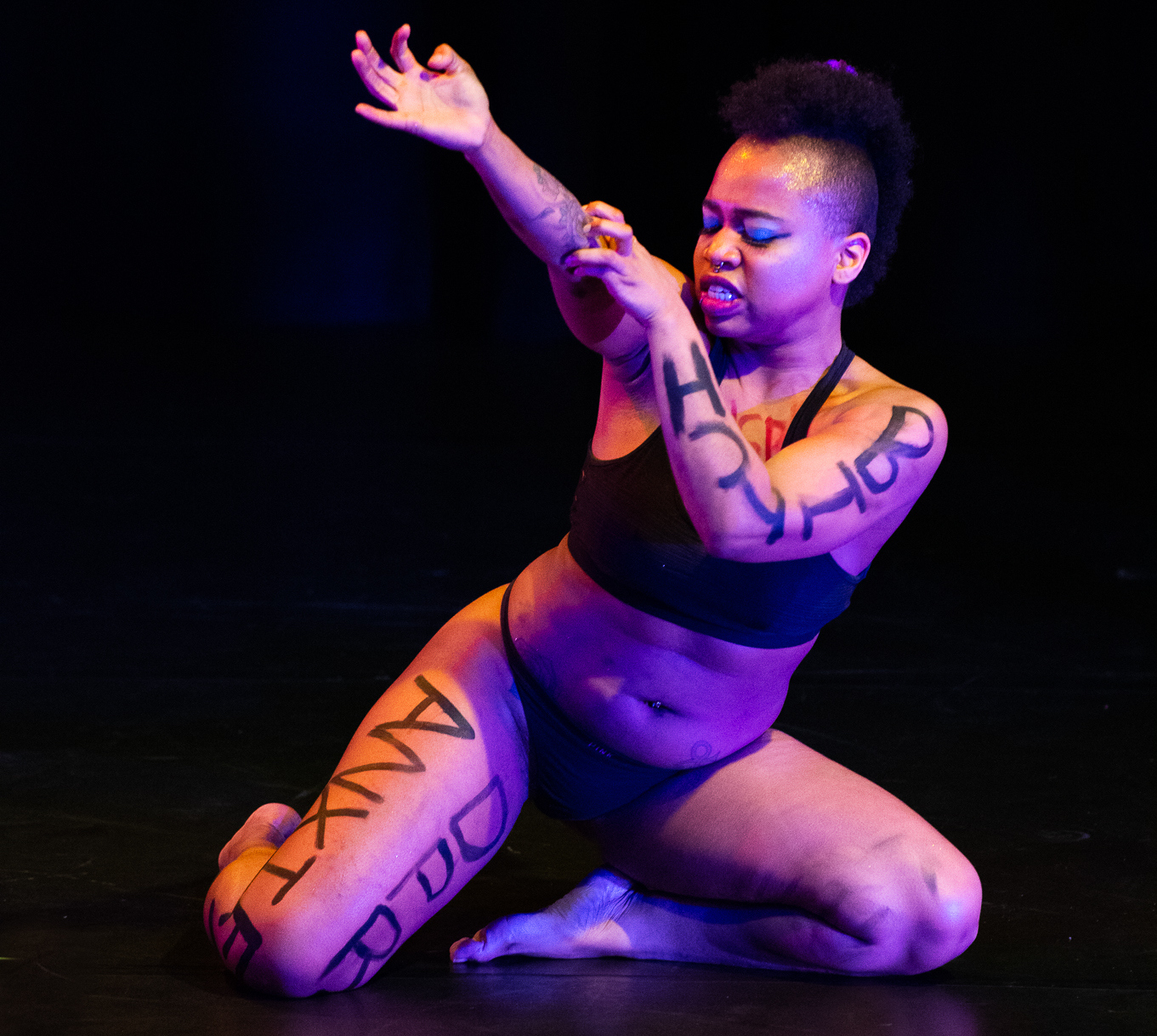 Photo by curvygrl@mac.com
Noelle Simone's dance suite examines the mind of a black woman suffering from anxiety, PTSD, and ADHD and finding a home within herself. Even if it hurts you, young girl, you will find peace.
PERFORMANCE SYNOPSIS
This one-woman dance project is dedicated to exploring the mental health and history of Black women and to uncovering the support we need to flourish and thrive.
BIO
Noelle Simone has been performing for over sixteen years. She has received all her dance training at the Joel Hall Dancers & Center, Northside Dance Theatre, and Gus Giordano Jazz Dance School. She has worked with multiple dance companies and youth dance companies throughout the Chicago land area, and loves teaching. She has performed with Janet Jackson and Paula Abdul, and has started a promising career in theatre, after receiving her .B.FA. in Theatre arts with a concentration in Theatre Management and a Minor in Educational studies from the Theatre School at Depaul University. Noelle has worked with Victory Gardens, Sideshow Theatre and Actor Gymnasium Youth Circus, Choreographing various Theatre and dance performances. She was nominated by Broadway World for best non Equity Choreography in 2017 for The Little Princess with Windy City Music Theatre. With only two bag and the love of her life, she has moved to the Pacific NW, and has gone on to chorographer her one woman show with Echo Theatre. Heavy id the Head that Wears the Crown: Mental Health Memoirs of the Black Woman was debuted on Jan 31st 2020 to a sold our audience.
CREDITS
Choreographer/Curator: Noelle Simone
Dancers: Noelle Simone, Mucyo, Jen McCabe
Music: Jhene Aiko, Billie Holiday, Tea Marr
Spoken Word: Nigel Birch, Jessica Morrison
Lights: Lara
Movement Assistant: Isaiah
Cultural Advisors: BeeBee Sanchez, Aaron
BUY TICKETS TO THIS YEAR'S FESTIVAL