Marisa Plasencia & Maribel Plasencia (Portland, OR): A Monster and a Metapuzzle
Movement / Theatre / Dance / Performance art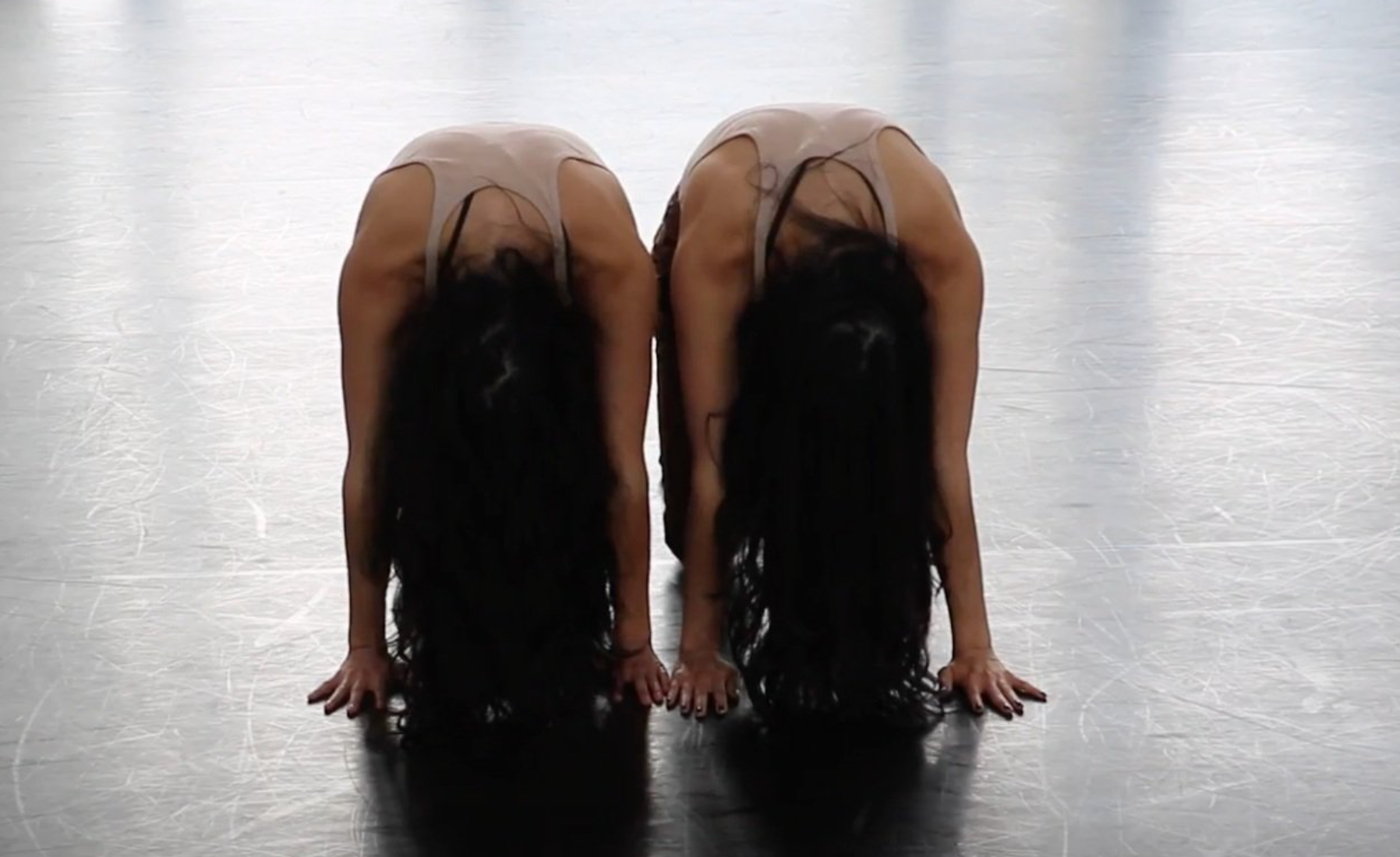 via https://www.marisa-maribel-plasencia.com/a-monster-and-a-metapuzzle-1
PERFORMANCE SYNOPSIS
In A Monster and a Metapuzzle a character named Elle dreams of seeing a primrose. Will Elle's
dreams, threatened by an ominous force, come true?
BIO
Marisa Plasencia is currently a Visiting Professor in Dance at Reed College where she teaches
classes in contemporary dance and Dance History. She holds a PhD from the Department of
Theater, Dance, and Performance Studies at UC Santa Barbara. Her research examines
discreet forms of protest at the intersection of postmodern dance, visual art, and black social
dance traditions.
Maribel Plasencia is currently based in Houston, Texas, where she teaches dance and leads a
creativity-based book club at Lydia Hance's Frame Dance studio. Maribel earned a PhD in
clinical psychology from Rutgers University. During her time in the Northeast, Maribel was able
to present two choreographic works at Flux Factory in Queens, NY. Maribel plays drums, and
continually seeks to incorporate these elements into her dancetheatre-making practices.
Marisa and Maribel are currently working on a series of dance pieces that move across artistic
disciplines and explore the complex boundaries between twin bodies. Their work has been
shown in California, New York, New Jersey, and Texas.
CREDITS
Choreographers: Marisa Plasencia & Maribel Plasencia
Performers: Marisa Plasencia & Maribel Plasencia
Musicians: Maribel Plasencia & James Lavery
Composers: Maribel Plasencia & James Lavery
VISIT MARISA & MARIBEL'S WEBSITE
BUY TICKETS TO THIS YEAR'S FESTIVAL