ATOLE (Portland, OR): CANELA
Ritual Performance/Electronic Music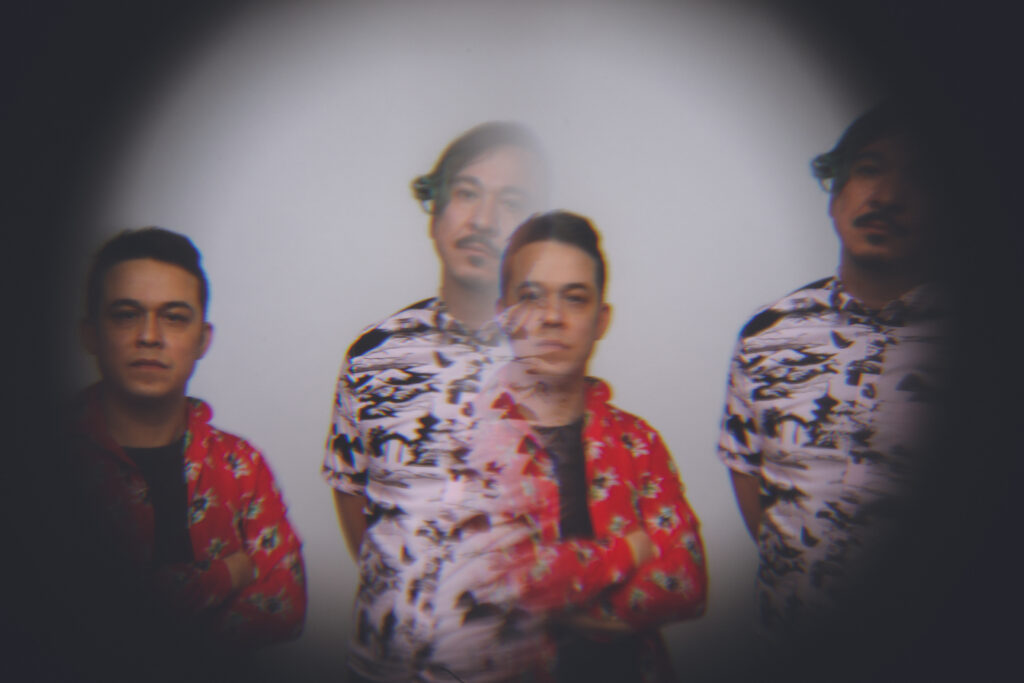 Photo by Renee Lopez (Miss Lopez Media).
Performers Amo Reyes and Jacob Soto interweave storytelling and improvised music to publicly tell the story of communal grief. "Love is hard. Nobody said it would be easy or perfect. But nobody said I would be a 38yo brown widow, either."
PERFORMANCE SYNOPSIS
CANELA is an indigenous herb used to heal the body and delight the senses.
ATOLE is an ancient Mexican drink that is sweet, ambiguous, and served communally.
CANELA by ATOLE is a ritual performance. An experimental composition. Synthesizers, samplers, percussion, voice. Three songs thread together using storytelling and humor.
BIO
Amo Reyes and Jacob Soto are from Las Vegas, of Mexican descent, have Master's degrees from Portland State, and are currently education professionals in Portland, Oregon. They have performed together since 2004 in Las Vegas, Nevada, where Jacob was the drummer and Amo was the singer for a dance punk band, Flaspar. They both moved to Portland and Jacob joined Amo and Tim's band, Atole. Amo and Jacob have been performing as Atole since 2008. They have jammed many times in Amo's basement the last few years, but this will be their first public performance in 5 years.
CREDITS
Performers: Amo Reyes & Jacob Soto
BUY TICKETS TO THIS YEAR'S FESTIVAL