Kate Duffly & Peter Ksander (Portland, OR): Apoptosis
Performance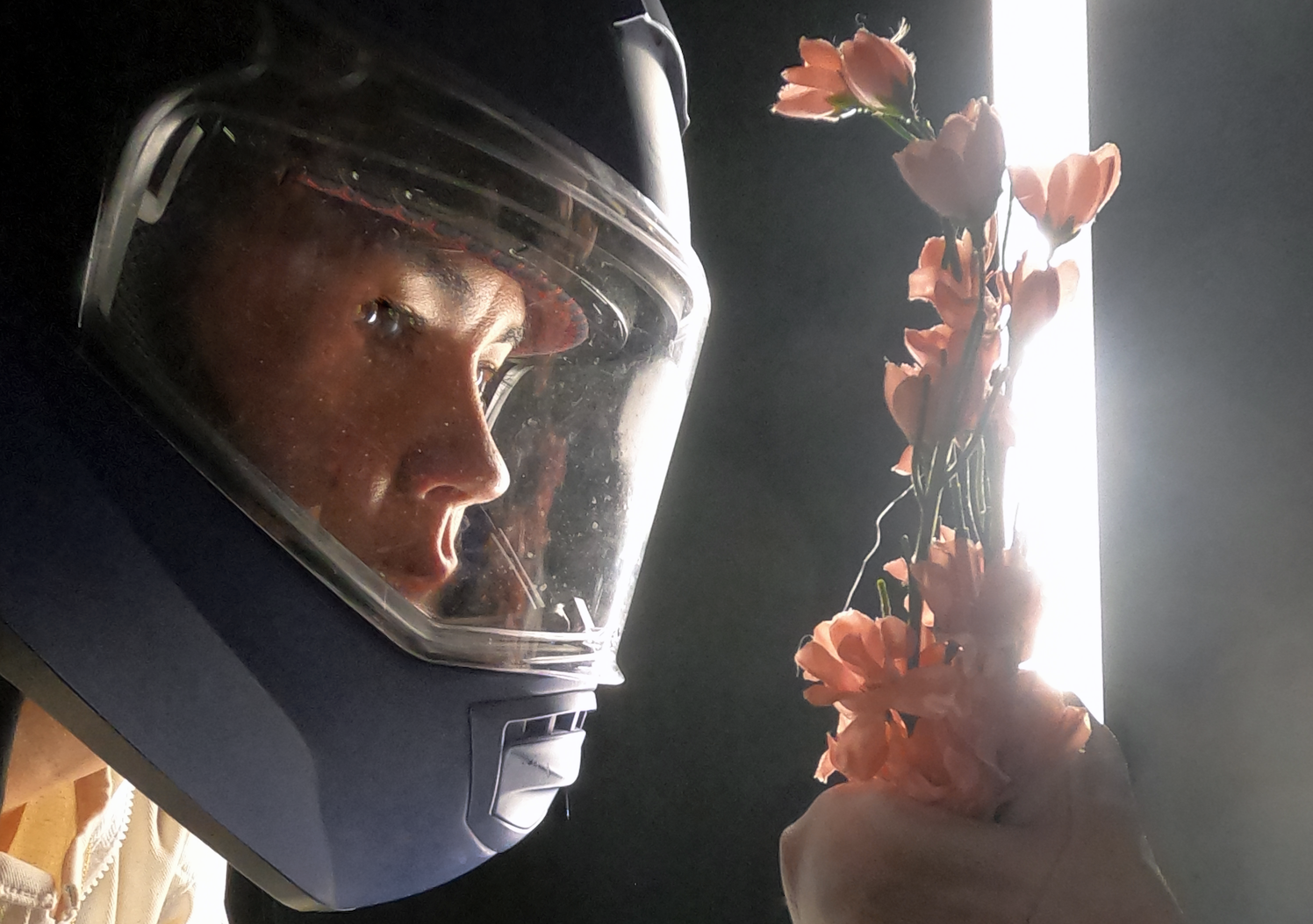 PERFORMANCE SYNOPSIS
Taking inspiration from the stories of lost cosmonauts and the idea of the body as spaceship, the performance explores the act of sending messages into the void, listening for echoes, embracing cosmic loneliness, and finding beauty in the unknown.
BIOS
Kate Duffly is a scholar-director and community-based theatre artist with a Ph.D. in Performance Studies from the University of California, Berkeley. She is Associate Professor of Theatre at Reed College in Portland, OR and is currently working on an edited collection that examines a broad array of performance practices rooted in community and explicitly engaged in negotiating difference and disruption. She is an artist who has worked with a range of community-based theater organizations, from Cornerstone Theater in Los Angeles to Theatre Diaspora and Red Door in Portland, as well as the puppet companies Wise Fool and Lunatique Fantastique in San Francisco, and Bread and Puppet of Glover, VT.
Peter Ksander is a scenographer and media artist who's stage design work has been presented both nationally and internationally. In 2006 he joined the curatorial board of the Ontological-Hysteric Incubator. In 2008 he won an Obie award for the scenic design of Untitled Mars (this title may change), and In 2014 he won a Bessie award for the visual design of This Was the End. Recent Portland credits include set designs for Beckett Women, Sweat, Arlington a love story, John, Our Ruined House, Teenage Dick, and Uncle Vanya. He holds a MFA from the California Institute of the Arts, is an Associate Professor at Reed College and is an associate company member with the Portland Experimental Theatre Ensemble.
CREDITS
Created by Kate Duffly and Peter Ksander
BUY TICKETS TO THIS YEAR'S FESTIVAL