ilvs strauss (Seattle, WA) – Manifesto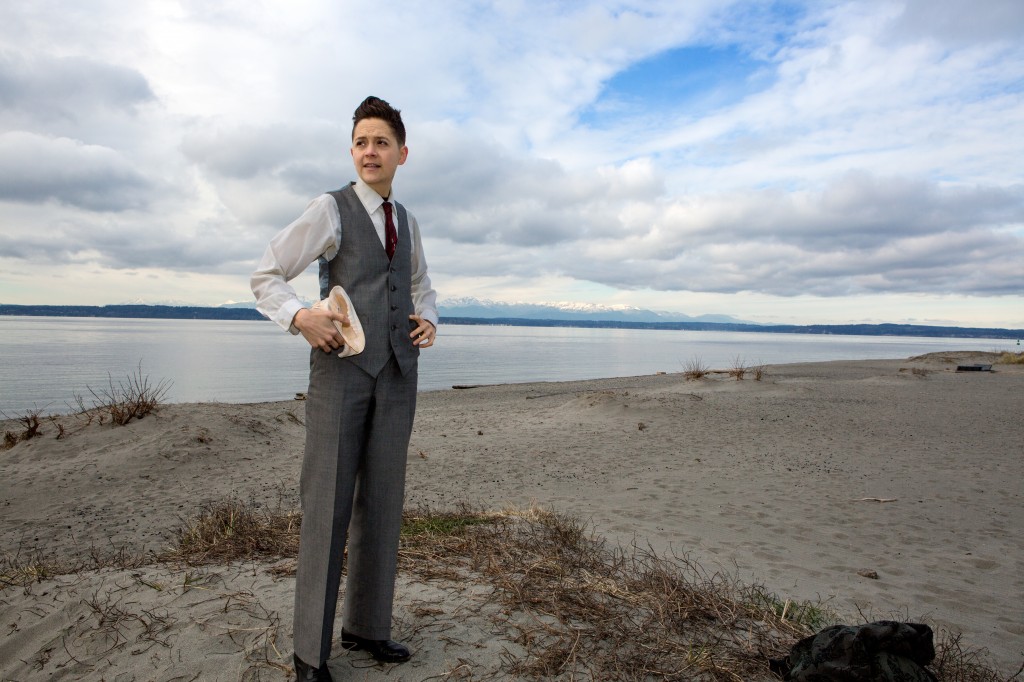 When we heard the words "California Red Sea Cucumber," we were intrigued. ilvs strauss (pronounced "Elvis") is a majorly multi-disciplined artist, working in just about every form of art possible. We are really looking forward to what ilvs brings with her solo performance, Manifesto!
BIO
ilvs strauss (b. 1979) is a Seattle based writer, dancer, musician, performance artist whose work 
ranges from haiku poetry, to anamorphic outdoor sculptures, to illustrated storytelling (aka Slide Shows), to narrated dance performance. She gravitates towards topics of identity (gender, bi-racial, queer), nature, life purpose, spirituality, sense of place and perspective.
sHe enjoys playing with language: the structure of, the building blocks of.
shE works to infuse her art with heartfelt humor and sincerity. 
PERFORMANCE SYNOPSIS
Manifesto is a solo show that employs a California Red Sea Cucumber as a vehicle for exploring the topic of womanhood. With no set, minimal costumes and a few handmade, larger than life props, ilvs performs a subtle, detailed dance to the tune of a clear, concise voice over narrative.
VIEW A WORK SAMPLE OF MANIFESTO