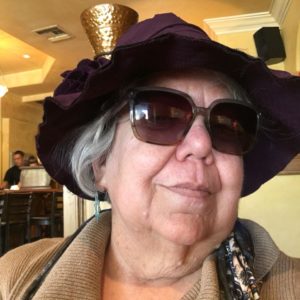 Response by Sharon Norman 
Intro:  I am an older white lady who is a theater junkie. My dance experience is Risk-Reward, Fertile Ground and Nutcracker. I have seen several Risk Reward Festivals.
Risk Reward 2018
Wonder Full
Solo dance full of verbal rhythm as well as Dance. Collapse and rebuild. Confetti celebration.
Planet Pink
Solo Dance. Fun Funky fabulous moves, and I was a tad uncomfortable about Transgender. What pronouns do you use if you don't know? Or didn't read the program.
In the White Frame
Family Dance. Mixed race. Heritage of culture shown. Multiple generations.
Air Objects #3 – Music in lobby
Haunting and primal.
War
War Card game of questions. And emphasis on I don't cheat!  Questions asked of the performer growing up.
Au Collective of Physical Tales
A personal journal shown thru Dance.
Powerful moves. Diversity and same. Or as I been told Same Same but Different.
Wings depicted flying. Soaring. My favorite part.
Water showed swimming fluid.